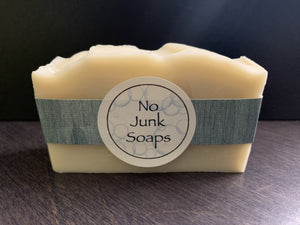 Great hand or body soap.
Yellow clay adds cleansing and leaves skin feeling toned, refreshed and smooth.
Spearmint essential oil used for a refreshing, uplifting scent.
Limited quantity due to Maple Sap availability.
Fresh Canadian Soap is a soap made using maple sap instead of the water. Due to maple sap having sugar in it compared to distilled water, it makes the soap bubble more easily. The spearmint essential oil adds a invigurating scent great for skincare and mental allertness. Yellow clay is added for the mild colour but is also considered to be a powerful cleanser which helps to draw out impurities from the skin while the essential minerals within the clay are released so that skin can feel toned, refreshed and smooth. Yellow Clay is a mild clay which can be used on dry and sensitive skin types.
This soap also includes olive oil for a creamy lather, coconut oil which adds cleansing properties and larger bubbles in the lather, shea butter feels luxurious and moisturizing on the skin, castor oil which draws moisture to the skin and creates amazing lather. Spearmint essential oil was used for scent and yellow clay was used to add the mild colour. 
Maple sap was used in place of the distilled water to aid in the saponification process and all oils in my soaps are saponified.
Ingredients: Olive Oil, Maple Sap, Coconut Oil, Sunflower Oil, Shea Butter, Castor Oil, Spearmint 65% Essential Oil and Yellow Clay.
INCI Name Ingredients: Sodium Olivate, Aqua, Sodium Cocoate, Sodium Sunflower Seedate, Sodium Shea Butterate, Sodium Castorate, Mentha Spicata and Illite (Yellow Clay).