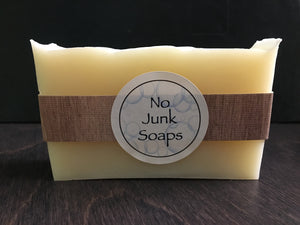 Great hand or body soap.
Light apple blossom scent from olive oil infused with apple blossoms.
Limited quantity.
Apple Blossom Soap is a soap made from olive oil that has been infused with apple blossoms that I picked from our apple tree. The end result was a beautiful soap that has a light apple blossom scent. Due to the apple blossoms used, this soap will be a limited time soap, only available while quantities last.
This soap includes olive oil for a creamy lather, coconut oil which adds cleansing properties and larger bubbles in the lather, sunflower oil adding vitamin E and other essential fatty acids, shea butter feels luxurious and moisturizing on the skin, castor oil which draws moisture to the skin and creates amazing lather.
Distilled water was also used to aid in the saponification process and all oils in my soaps are saponified.