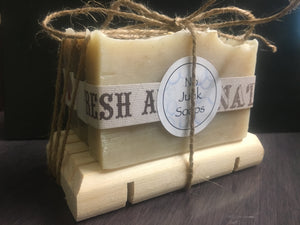 Soaps can be chosen from any of the $7.00 soaps that are available at the time of order. Specialty soaps can not be added at this time. 
Please select the soaps you choose from the dropdown menus above or select no preference.

Gift sets will be wrapped as shown in the picture.